An important element for a secure and functioning WordPress installation is to ensure that the WordPress version and all plugins are up-to-date.
Since WordPress is updated regularly, it is recommended to check for updates at least twice a month.

To update the WordPress version:
Sign into WordPress administration by going to "youraccountdomain.com/wp-admin". If your WordPress files live in a directory, the directory will need to be included in the URL. Ex: "youraccountdomain.com/wordpress/wp-admin".



From within the WordPress administration portal, click "Updates" located within the Dashboard section on the left hand column.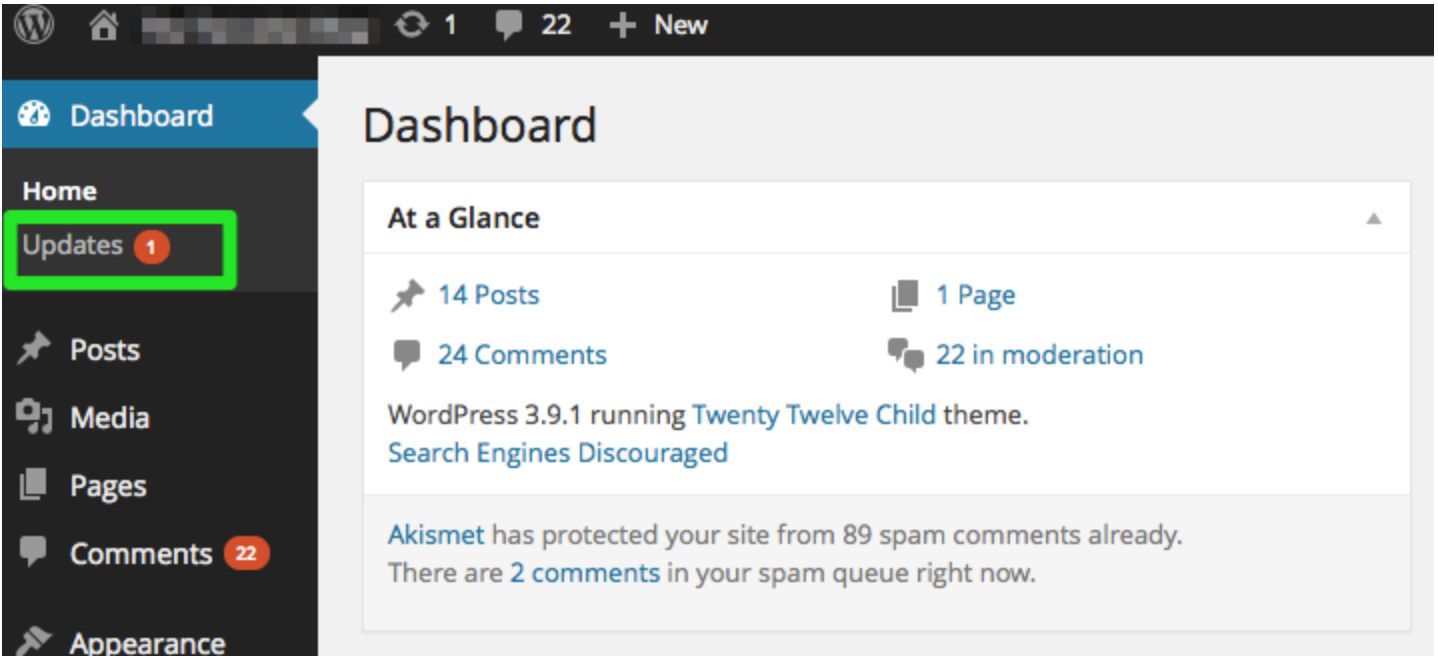 Any updates that are available, will show along with a button to install the update.