WinSCP is an FTP program that is solely for Windows. Like other FTP programs, WinSCP allows users to transfer files from their computer to a remote hosting server. This gives you the ability to upload and download web files from any computer. You can download a free version of WinSCP here

The instructions below will help guide you into accessing your site files via FTP through WinSCP:

Open WinSCP and select New Site...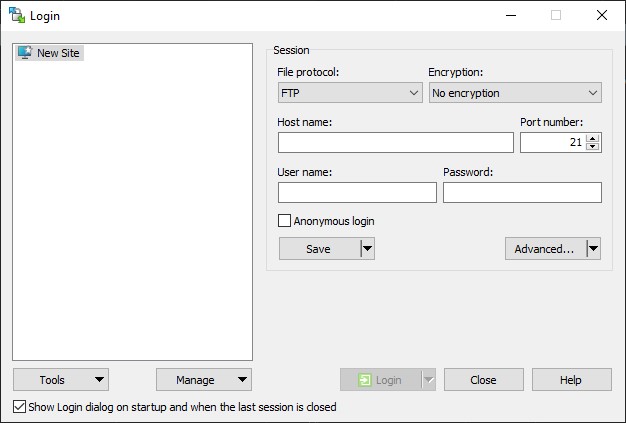 On the right-hand side fill in the blanks with the following information:


File Protocol: FTP
Encryption: No Encryption

Host Name: ftp.yourdomain.com or simply your domain name
If you have trouble connecting using your domain as the host, as an alternative, the IP address for your hosting package will work.


Username: Enter your FTP username.
Password: Enter your case-sensitive FTP password.



Click Login and you should have a successful connect to FTP via WinSCP: